Choosing a clean
and green vehicle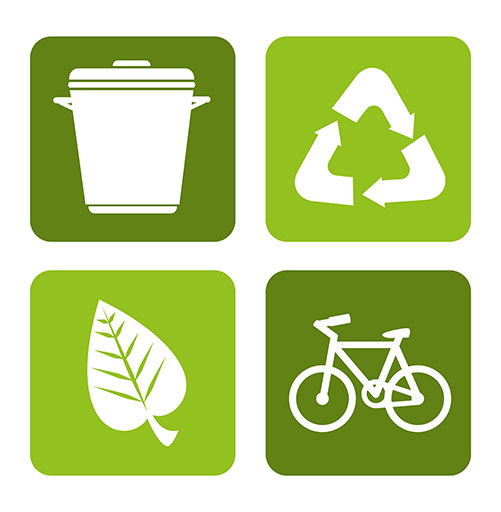 The choices we make now will affect our future; by choosing to drive a vehicle that still gets us to our destination without emitting pollutants, we can rest assured that we are doing our part in protecting our planet.
Years ago, electric and fuel-efficient cars were too expensive for most drivers. Fortunately, car manufactures are realizing the importance of designing eco-friendly vehicles that the average consumer can afford.
Find A Eco-Friendly Car
With so many different options available, knowing the benefits of driving a green vehicle can make purchasing one must easier.
Engine Type:Hybrid, Flex Fuel or Electric? While all these options are better than purchases a car that is only gas-powered, each has different benefits. Hybrid vehicles are both electric and gas-powered, alternating between the two or utilizing one after the other. However, a larger SUV that offers a hybrid engine type doesn't necessarily mean it is considered an eco-friendly vehicle. The larger the vehicle, the more important it should be that it offers better fuel-efficiency. A Flex Fuel vehicle is comprised of an internal combustion engine that utilizes two or more different types of fuel. Know exactly what those are prior to purchasing so that you understand how your new vehicle functions. Electric cars are exactly what they sound like – powered by electricity. More cars these days are offering fully electric vehicles, making being eco-friendly a simple way of life.
Size of the engine:The smaller an engine, the less energy it may use. Cars with smaller engines, such as sedans or even two-door vehicles, offer better fuel-efficiency and tend to be less expensive than larger vehicles with larger engines.
Fuel economy:The more miles per gallon (mpg) that a vehicle uses, the better it is for both the environment and for your pocket. A vehicle that offers 36mpg will be a better investment than a car that only offers 15mpg.
Additional fuel-efficient features:Choose a car that is equipped with automatic tire pressure monitors (or TPMs). This ensures that your tires are always at the correct pressure, eliminating the potential of making your car work harder than it needs to.
How To Be A More Eco-Friendly Driver
Now that you have an eco-friendly vehicle, there are other steps you can take to really make an impact.
Carpool Share a ride with friends or other commuters to not only reduce polluting the air, but to also make it less expensive with daily commuting
Use other types of transportation Walk, ride your bike, use public transportation.
Make better driving habits Use cruise control when possible, avoid tailgating the cars in front of you or driving aggressively as this often uses more gas.
Turn off your engine when not needed Avoid keeping your car on when you know you will be waiting awhile. Use the AC less when not necessary.
Vehicle maintenance The better you take care of your car, the longer and better it will run. Stay on top of vehicle maintenance such as oil changes.